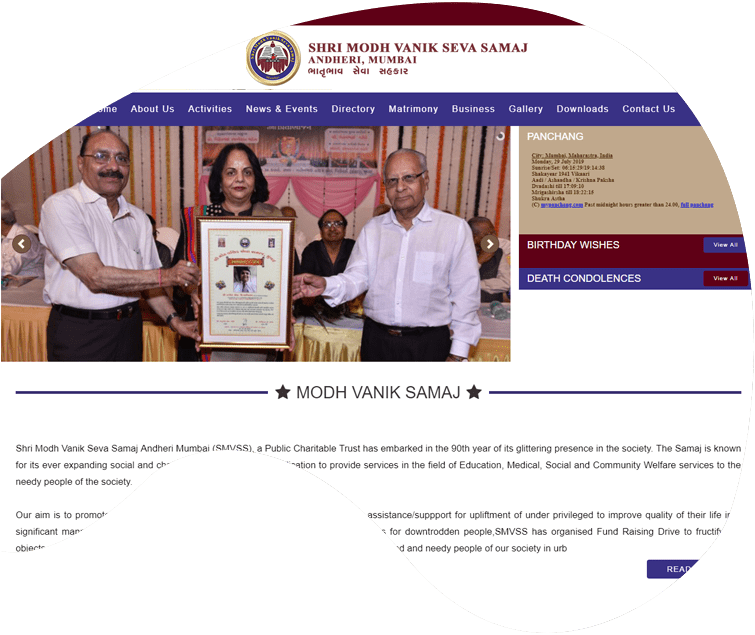 COMMUNITY SOLUTION
Change is inevitable, and it is wonderful to see communities embrace it as technological advancements. COMMUNITY SOLUTION provides efficient and futuristic solutions to organize daily management tasks of RELIGIOUS COMMUNITIES and ASSOCIATIONS.
The system takes care of daily internal operations involved like:
Members Registration, Member Directory, Memberships & Renewals,
Inter Caste Matrimony,
Business Directory,
 New & Events, Magazines,
 Downloads,
 Classifieds, etc.
The Community Solution also takes care of Notifications via Emails & SMS.
The Community Solution is also available in Android / iOS Mobile Application Format
MARQ Solution
MARQ Solutions is an ideal tool that fulfils the need for Operational Based Solutions. It enables the deployment of the day-to-day project assignment to ensure that the daily tasks get done seamlessly
.

MARQ Solution can handle the following tasks of an organization:
Management
Accreditation
Regulatory Body
Quality

To ensure a supportive, futuristic, and user-friendly functionality like managing accreditation norms & assigning work, we have Managing Documents and Versioning of Documents for revision features. 
MARQ Solutions enhances the functionality of an organization by creating various committees and enabling the conduction of meetings. MARQ also provides an option to analyze the performance with Quality Indicators that align with your future strategy.