The Quickest Device ?
The world is now just a pocket away – every business, information and even location is available where ever you go – in your very own MOBILE PHONES. There used to be a time when checking emails, banking, watching news, playing games or even shopping demanded travelling, taking up time and energy, no more! It is all in this one handset which at one point of time was used only to make calls and send sms. Mobile Phones have evolved over the years – and re-christened as Smart Phones, a user comfort technology – the once, best companion for businesses is now a necessity not only for the urbanites but the rural dwellers as well. Almost all information on print materials is now just a click away, a peep into the future and it is going to be a SMART'er' world. Step into the future, get your business on mobiles and connect better with your valued customers.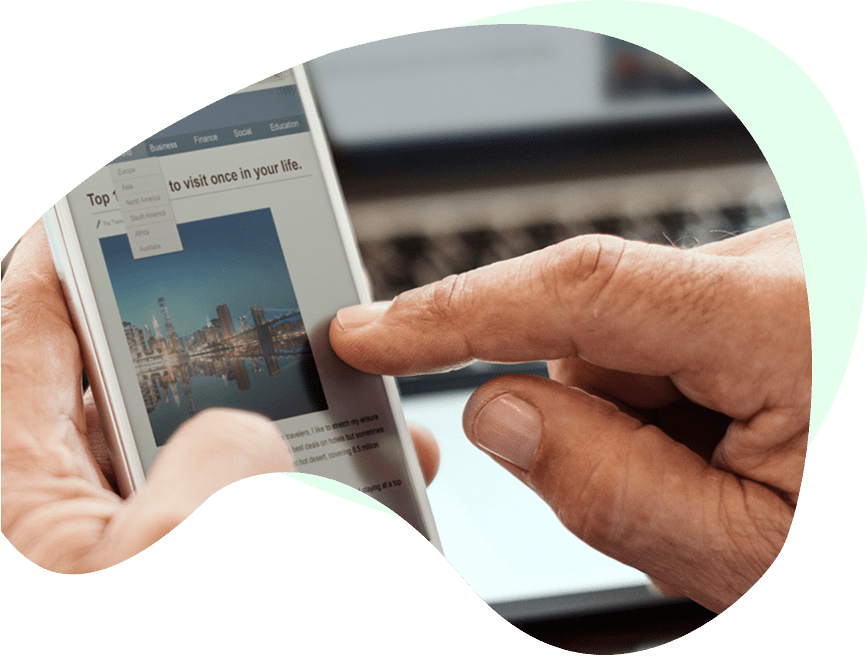 Android / iOS Development
Mobile Applications build a strong presence in your industry and expands your business more efficiently; it plays a prominent role in augmenting your product. Right from organizing the day to managing contacts and conversations with privacy settings, android enhances the way you use your mobile phone. Various tools that make life easier like shortcuts, mics for recording text, smart texting and not to forget the emojis – which can emote almost all your expressions! Many new features offered make people more organized and beyond these inbuilt functions, playstore has various apps which optimizes android user experiences. Making an app for your store/service can be a smart success and would benefit your business – androids interconnect the world further more.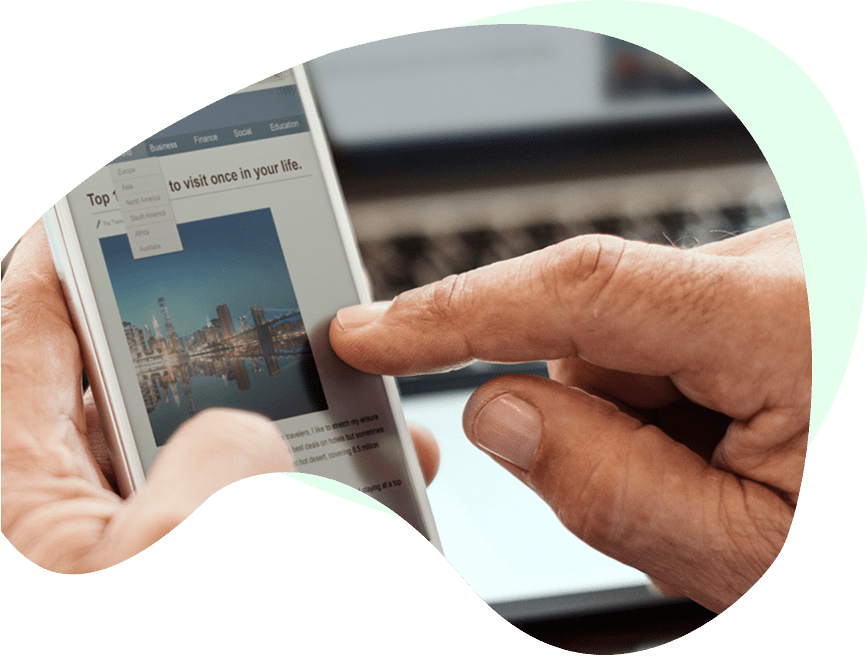 Customized Mobile Solutions
Focusing on solutions on the phones itself that allow customers to exude all enquiries and the information regarding new products and offers, that would avoid any kind of delay and energy. Innois provides solutions for various levels of convenience by customizing according to each customer environment based on what is needed. Turn your mobile into an office which is flexible and productive – anytime, anywhere – ensuring security apps to protect your work. Smart solutions with smart features!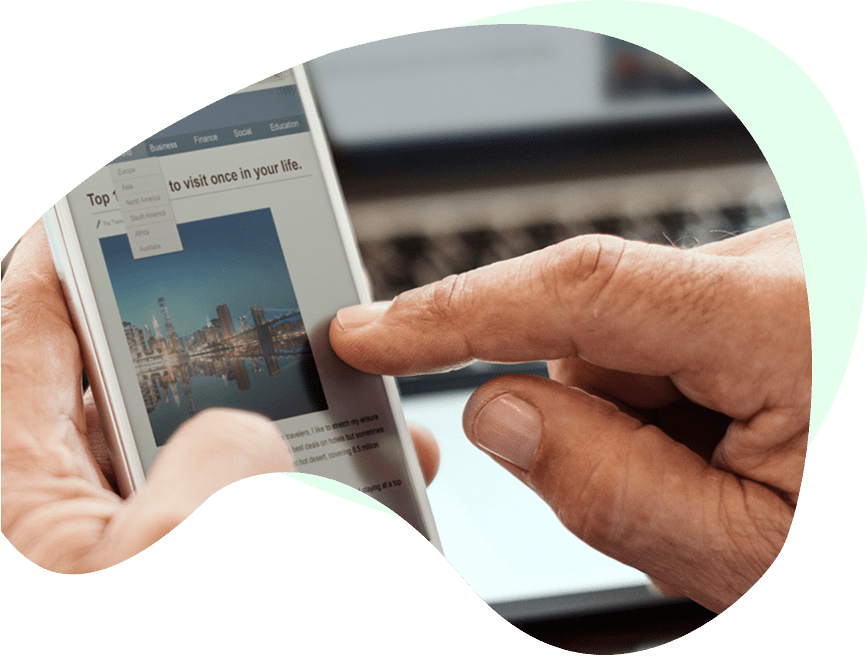 THE APP WORLD
Adding a renewed vigour to your organization and keeping in mind every generation, innois being proficient in application development provides more value to the organization which makes your company customer centric as well as reciprocal. We craft apps which manage renewals, check events, upload photos, membership renewals, make payments, receive donations as well as send notifications to intimate members regarding current and new activities – ideal for excellent mobile solutions. We build scalable and smart solutions that accomplish successful solutions – an absolute must for businesses. Apps are the epicenter of delivering great customer experience, it can reach people anywhere – it has transformed lives and will continue to impact lives.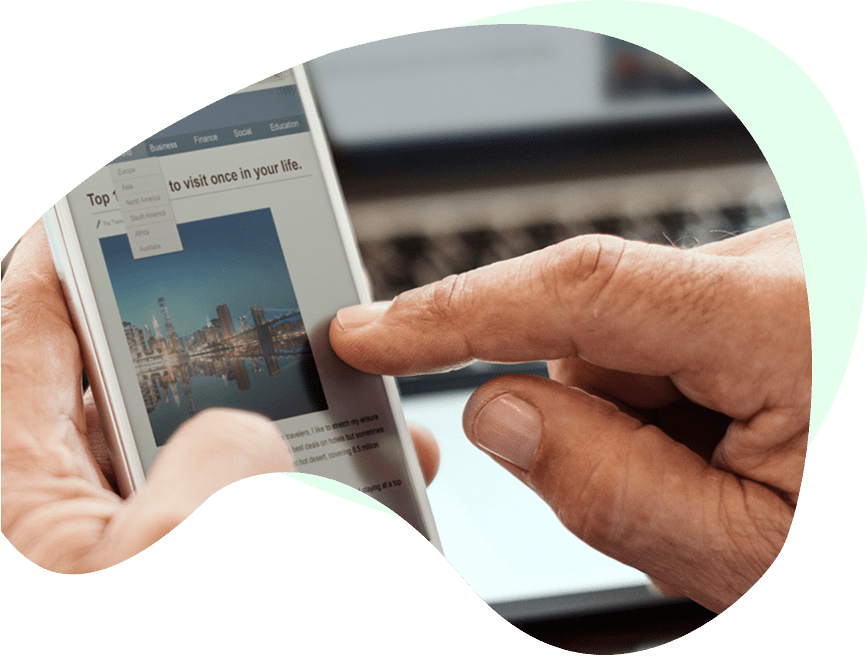 WORLD WITHIN
Just one click and we can effectively communicate with innovative utilities, an ideal gateway to connect with anyone around the world or opt for video conferencing or be engaged in a movie – Mobile phones are indeed a world within itself. Whatever be the trend, whether work from home or co-working space, innois helps your workspace evolve from fixed to flexible. Our next-generation solutions and hands-on-latest technology enables us deliver seamless solutions, we shape our users' future so that they emerge as high performing businesses – better businesses, better experiences!
mobile application helps businesses generate hefty remains and provides multiple growth opportunities. Innois has helped many businesses achieve their dream applications and UIs with simple collaboration.
● Identify the audience and build a strategy
● Prepare a roadmap and group them into delivery milestones
● Develop a style guide
● Develop mock-ups or high-fidelity designs
● Build the UI/UX and create the information and workflow

architecture
● Application Performance Integration
● Conduct Testing and Quality Assurance
● Performance and Security Testing
● Deploy the application
● Provide required app support.