AIROTECH ENGENEERS
I keyur parekh, owner of AIR O TECH ENGENEERS,
I conctated him almost for my company's website devlopment, an easily
understendale and non technical way of presentation from Mr.monish sah
gave us good clarity and proper direction to build an effective website that we
have today.
airotech.co.in is now online and we are happy that team innois has
understood our requirements and delivered very efficiently what we wanted.
KEYUR PAREKH

CN ARCHITECTS
Architecture & Interior Design
Our company just launched our newly designed website and couldn't be ant happier with the
way the website has turned out, and our exeperience with innois.
They took our old transformed it into a modern and ancredibly attractive site.
When We MET Mr.monish shah to discuss the project. We Were immediately impressed with
hoa easily he could read our requirements and ideas.He listened and spent Smple time
understanding us to make sure the site layout was appropriate.
We ourselves being in the design industry, its hard to find likeminded people with similer
design ideology and innois has given full justice to what we needed.
We wish innois all the very best and success.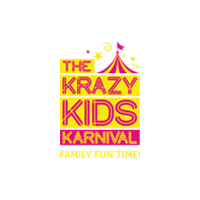 The Krazy Kids
Karnival
I Would Like you for all your support towards creating a fantastic website for krazy
kids karnival.The team you posses is vey hard working, very quick to respond to our
needs, and proactive.
Our theme KALAEDOSCOPE was very well incorporated in the website & look we desired
and all the information's were clearly communicated. free registrations for our quests on
the website was another surprise you planned that we had never expected.
So, Without any doubt, I highly recommend INNOIS and will refer to all my clients, partner
brands of the krazy kids karnival.
Once again thank you monish for the amazing job and looking forward to work with you in
The Krazy Kids Karnival 2.0.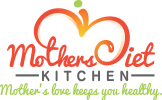 MOTHERDIET  KITCHEN
I prateema H Thakkar(Prop. of mother's Diet Kitchen)
Would like to acknowledge the services of MR. MONISH SHAH
director of M/S.INNOIS.
I sincerely appreciate the professional services of making our
website live by Mr.Monish Shah & his taem, as time was
very much less but in no time they have made it possible. We
were very much impressed with your value added services.
In future also i will be taking their services & as well as i will
recommend their services to everyone in my contact aphere.
We wish them all the best for achiving desired success &
bright future

LIC NAYYANN B.Thkkaer
I nayyann B Thakker(Director of NBT Gains) Would like to appriciate
the services offered by Mr.Monish shah & his team
Mr.Monish who has understood our requirement & suggested us very
cost effective web solution which has helped us to grow our business
globally, most of our clients have also appreciated the designing as well as
information provided which helped us to reach new heights.
His creativity & logical thinking at his best for the appearance of the
website we can certainly refer Mr.Monish shah & his team to all our
contact sphere without hesitation.
We wish him all the best for achieving desired success & bright future